Back in July, we brought you some pictures of the Priority Pass lounge at Iguazú Falls airport in Argentina.  Reader Graeme had been passing through – see his report here – and believed it was a strong contender for the title of 'Smallest Priority Pass Lounge in the World'.
Here are a couple of shots of the Aeropuertos VIP Club.  You can see Graeme's point: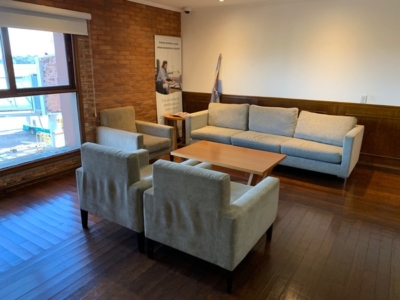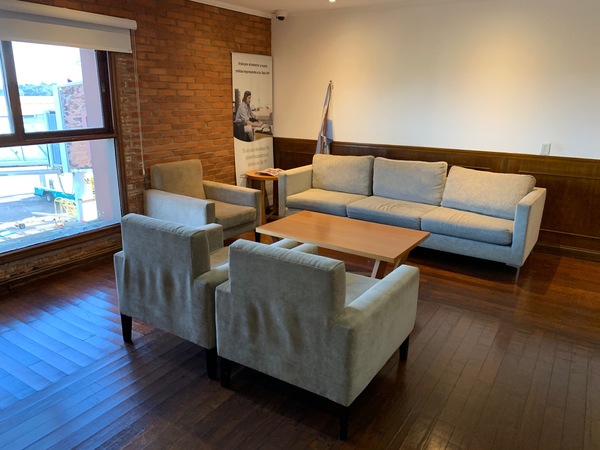 and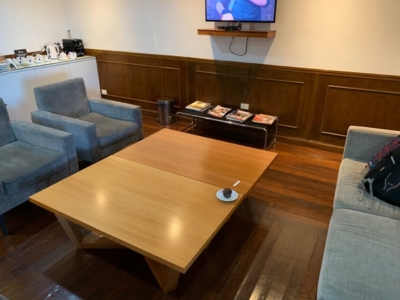 Let's be honest.  Many of us have more seating at home!  Sadly the lounge has now left Priority Pass so your chance of trying it out has gone.
However, it turns out that there is a new contender for the 'Smallest Priority Pass Lounge' prize, and it is a lot nearer than Argentina.
Welcome to the Ireland West Executive Lounge in Knock!
Click on any picture to enlarge – not that there is much else to see 🙂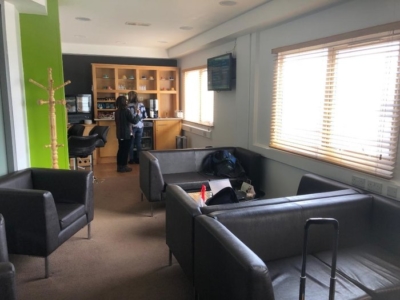 Nominated by reader Paul, he reckons that capacity is around eight.
Cunningly, you can only get in by inputting a code on the door which is only available from the airport information desk landside – so if you have already cleared security, you're stuck.  It is one way of keeping down capacity I suppose.
From the outside, it looks substantially more impressive: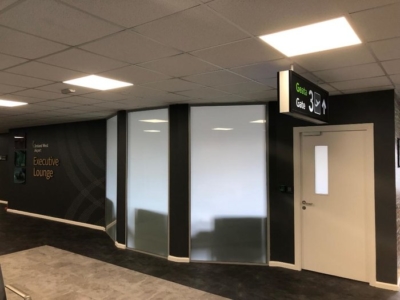 Of course, with onlya handful of departures per day on average from Knock, you're unlikely to hit rush hour anyway.
But is any good?
"Sadly the coffee was all instant, the food selection a bit dull, and the room somewhat hot.  Given how relatively empty and relaxed Knock departures was, it didn't add much for me than a quiet place to get on a couple of calls."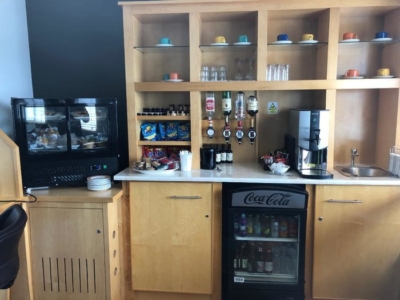 If you can find somewhere smaller, let us know!
Click here to read or make comments on this article. Any corrections will appear here. To see all recent articles visit our home page.
Booking a hotel today? Click here for our summary of the best current hotel promos.
Looking for a new rewards credit card? Check out all the latest offers here.